Critical Compliance: Jurisdiction/Classification, Auditing & TAA Workshop
Critical Compliance
: How to classify your products as a result of Export Control Reform (ECR). 2 Days of hands-on training with scenarios and exercises to assist the student in learning jurisdictional classification. Topics include 8 Steps to Self Classify on the EAR Scenario/Exercise, Order of Review, Specially Designed, Utilizing CCAT's, Self Classify on the ITAR, Conducting Internal Audits and a Comprehensive Technical Assistance Agreement (TAA) workshop.
Compliance With The International Traffic In Arms Regulations (ITAR) and the Export Administration Regulations (EAR) are the Keys To Successful Business Operations.
Avoid Costly Fines & Penalties Through Your Compliance with and Understanding of the ITAR and EAR.
Day 1 Topics Include:
Export Control Reform (ECR): Important Changes That Have Gone into Effect
The Expert Classification-Elements to Consider
Classification Do's and Don'ts
Exercise 1-Winning the Contract
Are You Secure: Compliance Risks in the Cloud
The Importance of Advisory Opinions & General Correspondence for Reexports
Handling Deemed Exports & Foreign National Employees
Exercise 2-
Comparison of ITAR Exemptions & EAR Exceptions:
Day 2 Topics Include:
Agreement Workshop-How to Draft the Perfect TAA & MLA
Agreement Scenario-Managing Your TAA & MLA
Exercise 3-Drafting Your TAA
Management Commitment & the Important Elements of an Audit
Voluntary Self Disclosures Under the ITAR & EAR
Exercise 4- Examining a Violation
Reporting & Recordkeeping
"The small group discussions are an extremely effective learning tool. The exercises and small class size are a major plus that keeps us coming back to attend ECS seminars."
Director of Export Compliance, Northrop Grumman
"The venues are always conducive to learning and the quality of instructors as former State Department Licensing Officers is unparalleled."
Program Manager, Military Systems Group
Venue
Charleston Marriott
170 Lockwood Blvd
Charleston, SC 29403
Ask for the ECS rate of $179 per night
Or reserve your room
online here
The agenda is available as PDF under downloads at the right side of the page.
Instructors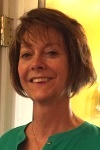 Suzanne Palmer
, President, Export Compliance Solutions, is a former Licensing Officer at the State Department, Directorate of Defense Trade Controls (DDTC) and has over 15 years of direct experience in the U.S. defense industry. After leaving the State Department, Ms. Palmer joined Northrop Grumman's Electronic Systems in Baltimore and then went on to work at Johns Hopkins Applied Physics Lab. Ms. Palmer combined this unique experience to found ECS in 2003. The ECS team provides training to help compliance officials successfully apply U.S. export control regulations and establish viable export compliance programs. Ms. Palmer has worked on the Defense Trade Advisory Group (DTAG), was appointed to serve as a Special Compliance Officer (SCO) for a company operating under a Consent Agreement and is an active speaker for various professional organizations.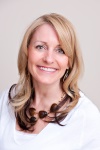 Lisa Bencivenga
has over twenty years of varied experience in export/import licensing and compliance issues with major defense contractors. She has had the leading role in developing and implementing internal compliance programs, providing regulatory guidance, instituting license databases, training personnel at all corporate levels, conducting audits requested by clients and/or directed by the U.S. Department of State, coordinating investigations and working closely with legal departments while administering the full spectrum of corporate international export/import activities.