Compliance with the Federal Regulations is a Critical Component of Your Corporate Strategic Image
Avoid Costly Fines & Penalties Through Your Compliance with and Understanding of the EAR & ITAR. With customized ECS course offerings and small class size, attendees gain a full understanding of U.S. export controls while being encouraged to pose company-specific questions.

Basics of the ITAR Topics Include:
Understanding State/DDTC and the Export Control Reform (ECR)
The Order of Review, Specially Designed & the Commodity Jurisdiction Process
Understanding

ITAR

-Controlled Technical Data & the Public Domain
How to Complete a DSP-5
Licensing Non-U.S. Persons
Utilizing

ITAR

Exemptions
Violations & Lessons Learned
Basics of the EAR Topics Include:
Understanding Commerce/BIS & the Regulations
The Ten General Prohibitions & Red Flags
Reading the ECCN, Reasons for Control & Country Charts
Preparing License & Classification Requests using SNAP-R
License Exceptions & the Strategic Trade Authorization (STA)
Due Diligence: Preventing Violations
Recordkeeping & Compliance Under the

EAR
Small group exercises are offered on both days.

Seminar taught by experienced instructors Suzanne Palmer and Mal Zerden.



Who Should Attend:

All Corporate Officers
Export Compliance Directors & Managers
Contracts and Subcontracting Officers
Engineers, Business and Marketing Managers
Program and Project Managers
Shipping and Logistics
Personnel and Legal Counsel

"The small group discussions are an extremely effective learning tool. The exercises and small class size are a major plus that keeps us coming back to attend ECS seminars."
Director of Export Compliance, Northrop Grumman
"The venues are always conducive to learning and the quality of instructors as former State Department Licensing Officers is unparalleled."
Program Manager, Military Systems Group
---
Venue
Hilton Long Beach
701 West Ocean Blvd
Long Beach, CA 90831
Ask for the ECS Special Per Diem Rate of $173
Or
Book Online Here
---
Instructors: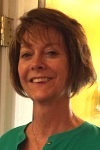 Suzanne Palmer, President, Export Compliance Solutions, a former Licensing Officer at the State Department, Directorate of Defense Trade Controls (DDTC), with 20 years of direct experience in the U.S. defense industry. After leaving the State Department, Ms. Palmer joined Northrop Grummanís Electronic Systems in Baltimore and then went on to work at Johns Hopkins Applied Physics Lab. Ms. Palmer combined this unique experience to found ECS in 2003. The ECS team provides training to help compliance officials successfully apply U.S. export control regulations and establish viable export compliance programs. Ms. Palmer has worked on the Defense Trade Advisory Group (DTAG), was appointed to serve as a Special Compliance Officer (SCO) for a company operating under a Consent Agreement and is an active speaker for various professional organizations.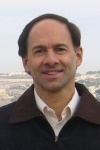 Mal Zerden was the Division Chief of the Aircraft Division in the Department of Stateís Directorate of Defense Trade Controls. During his 27 years in DDTC, Mr. Zerden either licensed or supervised the licensing of almost every category covered by the USML. He reviewed the work of licensing analysts and signed off on Commodity Jurisdiction requests and Agreements. Mr. Zerden interpreted the regulations for U.S. industry, other U.S. Government agencies and foreign governments. He interpreted the ITAR for Customs officials (CBP and ICE) and trained officers from those organizations. He provided support to law enforcement organizations and testified at trials that involved violations of the Arms Export Control Act (AECA).
---
The agenda is available as PDF under downloads at the right side of the page.