Keep your competitive edge - take your understanding of the ITAR and EAR to a new level by attending an in-depth analysis of how to maintain compliance in the new age of export control
HIGHLIGHTS:
Keynote:

Gerry Horner

, Director, Office of Technology Evaluation, Commerce/BIS

Bryon Angvall

, Director of Global Trade Controls, Boeing

Christine Lee

, Sr Director & Associate General Counsel, United Technologies Corporation
DAY 1 TOPICS:
Key Note-Compliance & Enforcement, Gerry Horner, Commerce/BIS
Export Control Reform: Tips to Make the Best of the ITAR and the EAR
A Defense Industry Approach to Classification, Bryon Angvall, Boeing
Breakout Session-Classify the KC-46
Combining USML & CCL Items on One License
The Effective Compliance Habits of an Empowered Official
Rexports/Retransfers & New De Minimis Rules for 600 Series
Breakout Session

DAY 2 TOPICS:
Compliance Best Practices from a Company Under a Consent Agreement, Christine Lee, UTC
Agreements Advanced Workshop
Breakout Session
EAR Enforcement & Compliance
The Guts of EAR & ITAR Voluntary Disclosures
Breakout Session
Sentinel & Blue Lantern Programs & State/DDTC Company Visits
"The small group discussions are an extremely effective learning tool. The exercises and small class size are a major plus that keeps us coming back to attend ECS seminars."
Director of Export Compliance, Northrop Grumman
"The venues are always conducive to learning and the quality of instructors as former State Department Licensing Officers is unparalleled."
Program Manager, Military Systems Group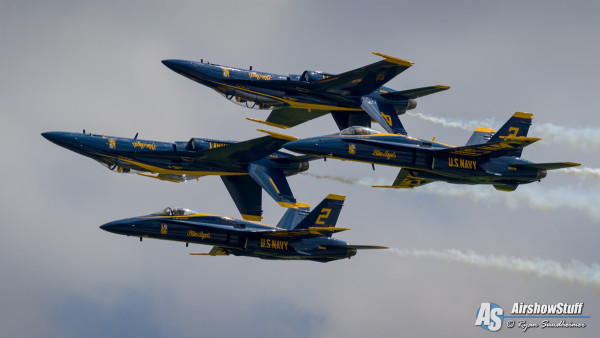 The Blue Angels will be practicing in Annapolis during our seminar in preparation for the Naval Academy graduation on May 26th



Venue
Chart House
300 2nd Street
Annapolis, MD 21403
Accommodations
O'Callaghan Hotel
174 West Street
Annapolis MD 21401
$204 on
hotels.com
The agenda is available as PDF under downloads at the right side of the page.
Instructors:
Suzanne Palmer
, President of Export Compliance Solutions, has 15 years of experience within the State Department and as a Licensing Officer, and over 10 years direct experience with the U. S. defense industry. After leaving the State Department she joined Northrop Grumman Electronic Systems in Baltimore and then went on to work at Johns Hopkins Applied Physics Lab. Combining U.S. Government and defense industry experience, Ms. Palmer specializes in training, interpreting the ITAR and the EAR Export Control Reform initiative and applying U.S. export control regulations. She has served on the Defense Trade Advisory Group (DTAG) and as a Special Compliance Official (SCO) for a company operating under a Consent Agreement.
Lisa Bencivenga
has has over twenty years of varied experience in export/import licensing and compliance issues with major defense contractors. She has had the leading role in developing and implementing internal compliance programs, providing regulatory guidance, instituting license databases, training personnel at all corporate levels, conducting audits requested by clients and/or directed by the U.S. Department of State, coordinating investigations and working closely with legal departments while administering the full spectrum of corporate international export/import activities. She has several years of experience in space-related export issues which includes obtaining and implementing complex licensing arrangements related to spacecraft and launch activities as a result of her employment with Orbital Sciences Corporation and The Boeing Company.

Mal Zerden
was the Division Chief of the Aircraft Division in the Department of State's Directorate of Defense Trade Controls. During his 27 years in DDTC, Mr. Zerden either licensed or supervised the licensing of almost every category covered by the USML. He reviewed the work of licensing analysts and signed off on Commodity Jurisdiction requests and Agreements. Mr. Zerden interpreted the regulations for U.S. industry, other U.S. Government agencies and foreign governments. He interpreted the ITAR for Customs officials (CBP and ICE) and trained officers from those organizations. He provided support to law enforcement organizations and testified at trials that involved violations of the Arms Export Control Act (AECA).