You are probably aware of US ITAR compliance if you manufacture or export goods for the defense industry.
But do you know when you need to take action?
And why taking action is crucial?
The International Traffic in Arms Regulations (ITAR) is the US regulation that governs the manufacturing, sale, and distribution of defense items, services, and technologies as described in the United States Munitions List (USML).
The USML covers 21 categories of defense articles, for example:
Firearms and Related Articles
Guns and Armament
Ammunition and Ordnance
Launch Vehicles, Guided Missiles, Ballistic Missiles, Rockets, Torpedoes, Bombs, and Mines
Explosives and Energetic Materials, Propellants, Incendiary Agents, and Their Constituents
Surface Vessels of War and Special Naval Equipment
Ground Vehicles
Aircraft and Related Articles
The Directorate of Defense Trade Controls (DDTC) at the State Department is responsible for enforcing ITAR.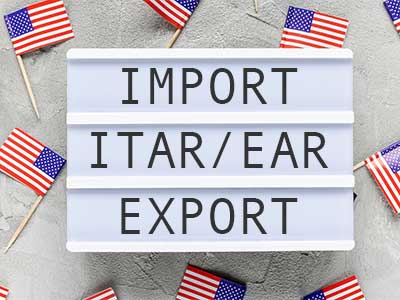 ITAR regulations must be followed by all producers (including foreign suppliers), exporters, temporary importers, brokers, and suppliers of defense goods, services, or technical data listed on the USML. You should make sure that each organization in your supply chain has rules in place to stay ITAR compliant.
If you do not comply with the ITAR Regulations, penalties can include civil and criminal fines.
The U.S. government also has the authority to take the additional measure of banning a company from any related future exports and imports.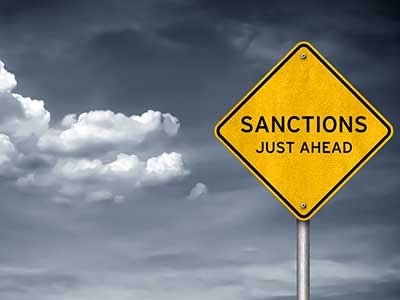 There is no official certification procedure to become ITAR Compliant. However, several criteria are crucial for creating an ITAR compliance plan.
The first step is to register with the Directorate of Defense Trade Controls at the State Department (DDTC).
Secondly, you need to create and maintain ITAR Compliance programs and training within your company.
Finally, you should obtain licenses and get approval prior export, import or engaging in brokering activities.
On ASDEvents we offer different levels of trainings and seminars.
You can either select to attend Live In-person or Online trainings, or if you want to learn in your own pace you can select On-Demand training option.
Feel free to contact our customer service so we can assist you in selecting the training that suits your needs.
---